Dwelling on… Architecture Week and Architecture Month with a quick tour of the Interwebs.

Here is a quick post to wrap up Architecture week – #Archweek16 – with an invitation to follow some of the traffic on the web. Hashtag lovethisstuff.
Click here for the top #Archweek16 posts on twitter.
Click here to view #Archweek16 posts on Instagram.
Click here for #Archweek posts on Facebook.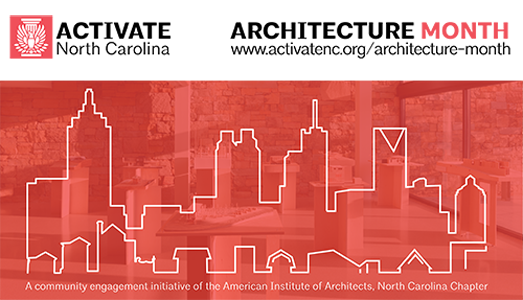 Also, Activate NC is doing #Archmonth16 on Twitter and Instagram. Click here for more info about Activate NC.
There you go.  Enjoy that www goodness.
Until next time, Live nicely.