Dwelling on… Starting 2016 with Big Time Small Firm and a theme architects can rally around.
Happy New Year! Best in 2106 to you and yours.
Disclaimer
I aim to post content that is mostly client consumable, while being in one of many categories. If you are reading MODwelling, then you are interested in architecture, me personally, my company, or perhaps just arbitrary web traffic. Sometimes though, the content gets really slanted toward the practice, the professionals, and the project specifics. If you are not one of those solid to the core "architectophile" readers, you may want to check out another post.
Gathering
Big Time Small Firm (BTSF) is an exclusive or private Google Plus Community I started about three years ago to make a place where architects that are working with or running their own firms could get together online, have detailed conversations about practice. This is exclusive to architects specifically because ALL of the content is solid to the core architecture stuff. We held bi-weekly Hangouts on Air (HOA), or web conferences. These have been off for about a year, but will be kicking back off on February 19, to mark anniversary of the last one. The last regular HOA was on February 20, 2015, when Greg La Vardera joined me to review an overview of AIA repositioning news that was fresh out of a meeting of regional leaders in the Southern Atlantic.
Milestones
The Big Time Small Firm community is going strong with over 200 members and an active circle of regular posting members that keep the conversation lively, informative, entertaining and inspiring.  It has been rewarding to start such a community, see it evolve from it's #entrearchitectchat origins on twitter to an online discussion group with live hangouts on air and become a self-sustaining online resource for architects.
Laterals ->
2016 is going to be a great year for Big Time Small Firm as it becomes integrated into my transition to a full time position with another firm. Modarchitect will be morphing into a practice, business, and online marketing consultancy which ties into what drives BTSF.  I have become pretty good at lateral thinking over the years.  There are some surprising connections I have made from everyday events and stimulus that tie back to practicing architecture. Today this becomes one way Big Time Small Firm will be delivering. Here it goes…
BTSF Laterals
Thoughts on Architecture Inspired by Daily Impressions
Today – Hackers. The Good Kind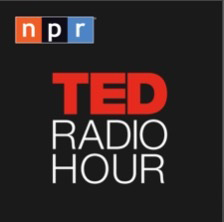 Inspired by the TED Radio Hour with host Guy Raz – Hackers episode
The Impression: 14:45 "It's a movement of biological hackers called 'deextinction' or Resurrection Biology". The idea is that we should "Stop morning and organize…" in the face of losing a species.
The Lateral: Resurrection of the Master Builder 'Species' of Architects.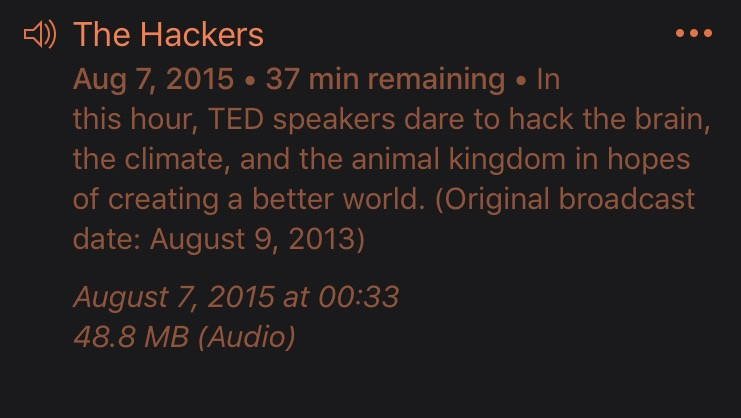 The Inspiration
In the podcast, Biologist Stuart Brand discusses the biological nature of our century, and the shift from being averse to "genetically-modified-anything" to embracing the role of biotech in practicing science and engineering. He observes that scientists against genetic modification were isolating themselves from the cutting edge of science and therefore the conservation of things they cared about. LISTEN to the podcast for more.
What are we averse to in architecture and from which evolutions of practice are we isolated?
How do we examine the DNA of the Master Builder and resurrect that form of practice?
That title, Master Builder, has been making its way into discussions around the profession for years, perhaps since someone realized that architects were no longer in control of the building process after being obsessed with managing or mitigating liability though exceedingly disclaimed and increasingly legalized construction documents (CDs).
Evan Troxel, with the Archispeak Podcast is always looking for new developments in technology. Lots of changes related to our profession and the practice are affected by the tools we use, BIM being the most prevailing tool today. BIM stands for Building Information Modeling. In a recent episode, Evan discusses with his partners Cormac Phalen and Neal Pann, that the INFORMATION is the most important part – "…The I in BIM". In that discussion, Evan is trying to verbalize how delivery of the central Revit model is where our practice is going, but is being held back by the dogmas of paper technologies and methodologies. Technology IS moving to a central model delivery to replace the paper mentality of construction documents. How many more years or DECADES will the term "paper-free" clutter up our conversations about how work flows? I'd bet we are getting close to never hearing the term"paperless work space".  Maybe like we will stop hearing "two thousand sixteen" soon and will be back in the just "sixteen" year nomenclature, like we were in the twentieth century. People take time to change as a group. We also need to realize that change will leave many behind, as early adopters cut conversations about change short and just do it.  Tech savvy architects will figure out how their clients can embrace the newest and most impressive presentation technologies and deliver it as soon as they can get it to the meeting in a foolproof and glitch free exercise. This is the precursor to the model replacing the paper, and even the pdf, which is nothing more than a digital crutch for lingering 2D habits and paper thinking. LISTEN to the podcast for more.
Explore
The Master Builder is this month's theme for exploration on MODwelling and over at Big Time Small Firm.  I am looking forward to performing some 'deexctinction' with you and doing the architectural equivalent of 'resurrection biology'. I think Doug Patt at How To Architect is on this page too.
Fact: In ancient Greece, a select apprentice became an expert at all the building trades. He was called the "arkhitekton" or master builder. When ready, he had the authority to direct design and construction.
Let's take a close look at how architect-developers are growing in ranks, how design build can put architects in the driver's seat, and how architects can use technology in ANY project delivery method to become the Master Builder.
Until next time, live nicely! ~Jes