Dwelling on #DesignersBuilding – A DIY Blog Series
This blog series is an account of what happens when an architect, me, pushes past design and single handedly tackles some renovation; from design through demolition and to construction. I look forward to sharing with you my discoveries, the challenges, and the solutions. Please share your stories of renovation and remodeling in the comments, DIY or not.

Rain Delay
If you have caught on to my every-other-week-post-schedule, you might have wondered what the deal was when nothing hit on Monday.  First of all, thanks for following MODwelling! It has been fun watching the web traffic and social media buzz bump up when I post something.  Second… on Monday, we were still soggy from eleven straight days of rain.  There was no progress made on the Stafford porch/deck project, other than observation of drainage and water flow around the new construction. I had a decision to make; post nothing and explain weeks from now or do THIS – post later in the week, after a few dry days allowed a little bit of work, thus the show-and-tell of another Homework post, brief as it may be.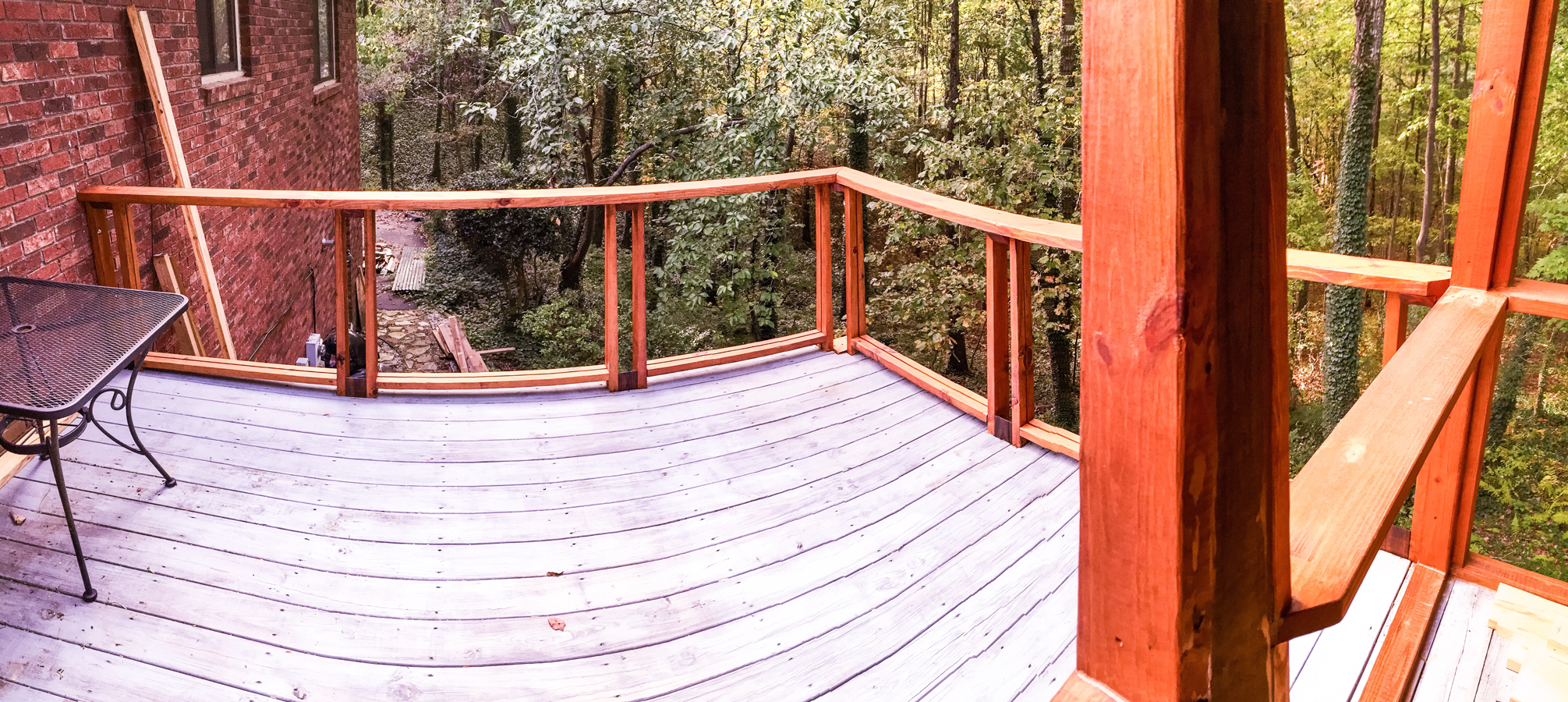 Rail Report
In the last post, I had built the unfinished deck rails.  The 2×6 top guard rails were held in place by a minimum of screws to allow staining in place as well as offer a little bit of safety while working at the edge.  Once that unfinished wood had a day to dry out from sponging up eleven days of mountain showers, I sanded and stained the posts and rails the same cedar red as the porch wood.
Farm Code
The goat and sheep fence I mentioned in the last post is some pretty sturdy stuff. The 4 ga. (about 1/8") wire is spaced 4" on center making it just meet code for spacing. Once the stain was dry, I removed the temporary screws in the top rail and set it aside. Then I measured, cut and slid the rail infill into the spaces between the posts, and the dado cut grooves explained in the last post.  I used a jigsaw fit with a medium metal blade to cut the wires to fit.  Sparks were flying, so I had a fire extinguisher close by. Also, I made sure to vacuum up the metal shavings to keep the deck wood from being abraded.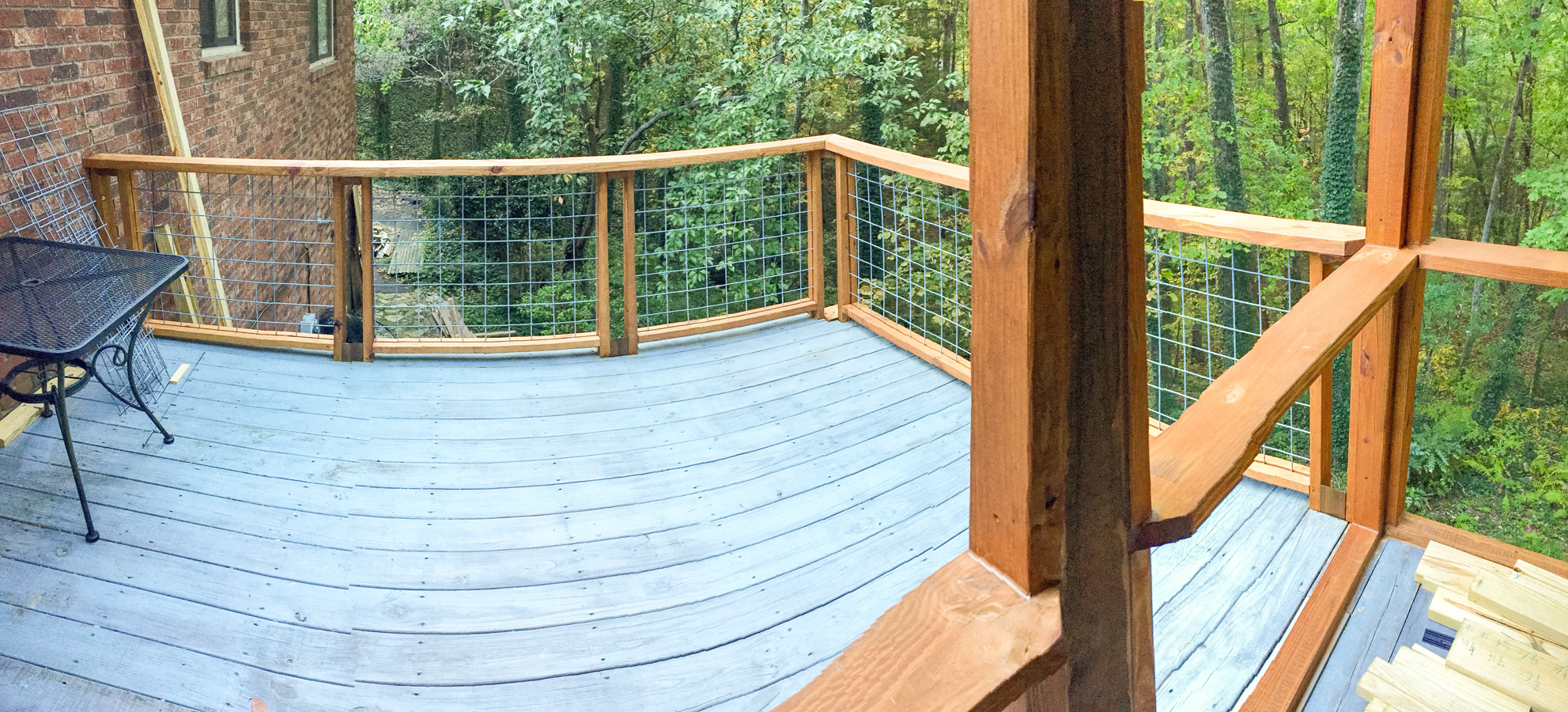 Point Loads
When the infill was all in place, it was finally time to re-attach the top rails, square, plumb, and level all the pieces, and permanently screw them into place.  I took care to make sure the temporary screws were in the proper position to serve as permanent once I reached this step.  With all the posts fully attached, I can feel that the rails meet the code required resistance to 200 lb. live load at any point in any direction.  The same goes for the 4 ga. wire infill resisting 50 lb. live loads.
Dry Spell
It was a great relief to hear the local weather man say we are in for another run of dry weather.  With the cooler days, I know winter is close and this project needs to get punched out!  I will move on to the finishing touches in the next Homework post.  Thanks for understanding my better-late-than-never approach to this week's post.  As a bonus, #Architalks is coming up Monday, so that will be three weeks in a ROW.  How can my two followers stand all that blog fun 😉
Until next time, live nicely!