Dwelling on achieving a healthy work/life living recipe from day to day.
Another post in the #ArchiTalks blogging series.  #ArchiTalks is organized by Bob Borson at Life of an Architect. A group of architects writes blog posts around a single theme or subject and posts them all at the same time, ensuring a good range of various takes on the subject or theme. Last month we wrote a post on the theme WHY AM I AN ARCHITECT?  This time we write on the theme of WORK / LIFE.  I hope you enjoy this as well as the other #ArchiTalks posts. Be sure to check out all the links below and search #ArchiTalks on Twitter.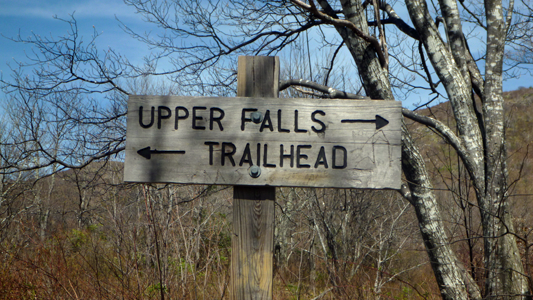 Balance
When this month's theme for #ArchiTalks was issued, "work/life," I first thought about work/life balance. My previous post on the SUMMER GETAWAY really covered this. The destination location we call home keeps us tuned nicely to taking advantage of the many outdoor activities the mountains have to offer or urban adventures in Asheville or other mountain towns in the area.  This weekend it was a stroll down Hendersonville's Main Street at the annual Apple Festival that happens every Labor Day weekend.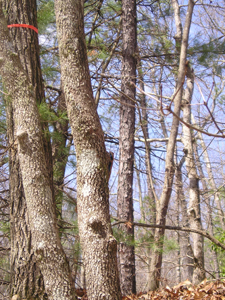 Always On
That balance being addressed, another work/life consideration came to mind.  Architecture is one of those professions, trades, or careers where it is possible to be eternally inundated with thoughts of work, triggered by our built environment. It will not be a stretch for many of my colleagues to imagine walking around and seeing everything as a construction document detail or specification everywhere you go and in everything you see. It is all too often I will catch myself imagining how I would tweak the design on any given environment, space, or building. The world becomes a giant drawing board – a flurry of trace paper and sketch-work… a virtual reality life size BIM (Building Information Modeling) interface where edges and corners are hi-lighted and stretched, skewed, and rotated… colors are adjusted… materials are re-selected… walls are blown out or repositioned. Sound familiar? At a point, the only way to escape this affliction of the designer's eye was to get out into nature, away from anything man made.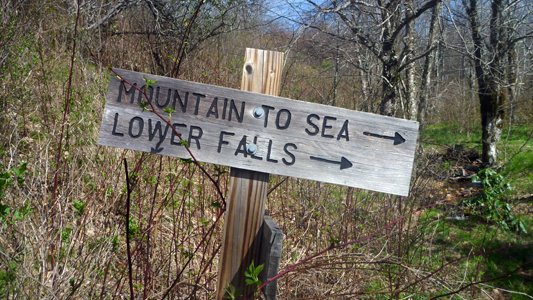 Turning It Off
I was hiking along a trail through the mountains, surrounded by a cacophony of forest sounds, when it hit me that here, I am really being, living truly in the moment. The architect is at play and rest. This place in nature is already perfect. I am not trying to redesign the trail or anything around it. The colors are all composed in pleasing contrasts and breathtaking vistas.  I am taking it all in and fully experiencing the trail, the nature, this place. This moment is in contrast to being in a more urban setting, where I have missed so many opportunities by letting the architect in me hijack the experience.  Rather than living in the moments and taking in spaces like I was on that trail, I was always designing and never really taking in a place and enjoying the experience. I was missing opportunities to learn from other designers when I imposed my own design-intent on everyday experiences. I was living in the imaginary world of my own designs and tuning out rather than savoring the visions of the architects that had built all those places.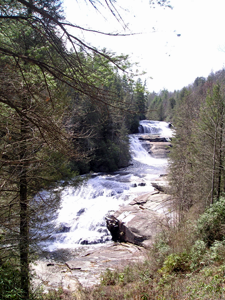 Tuning It In
If you are an architect, engineer, builder, or any number of designers walking around in a state of perpetual design, I ask, do you realize the same missed opportunities I have?  Do you think life might be a little better if you tune in to your environment rather than continuously making virtual adjustments to it? Can turning your designer off and living in the moment mean a richer existence?  I know it means more to me that places I experience are now fresh memories of strong impressions, rather than fleeting visions of an errant design session.  Join me in the moment.  Turn your designer off.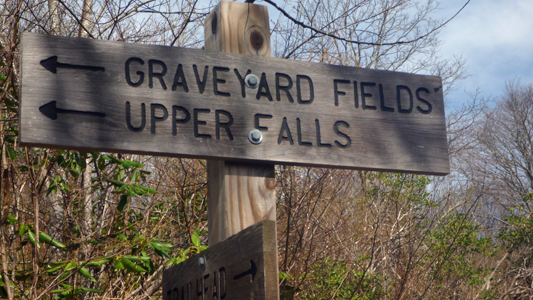 Take a look at these posts from all the architects participating in #Architalks … in no particular order:
Enoch Sears – Business of Architecture (@businessofarch)
Work Life
Bob Borson – Life of An Architect (@bobborson)
Work | Life – Different Letters, Same Word
Matthew Stanfield – FiELD9: architecture (@FiELD9arch)
Work / Life : Life / Work
Marica McKeel – Studio MM (@ArchitectMM)
Work/Life…What an Architect Does
Jeff Echols – Architect Of The Internet (@Jeff_Echols)
The One Secret to Work – Life Balance
Lee Calisti, AIA – Think Architect (@LeeCalisti)
work | life :: dance
Mark R. LePage – Entrepreneur Architect (@EntreArchitect)
Living an Integrated Life as a Small Firm Architect
Lora Teagarden – L² Design, LLC (@L2DesignLLC)
#ArchiTalks: Work/life…attempts
Collier Ward – Thousand Story Studio (@collier1960)
Work/Life
Jeremiah Russell, AIA – ROGUE Architecture (@rogue_architect)
what makes you giggle? #architalks
Eric T. Faulkner – Rock Talk (@wishingrockhome)
Work/Life — A Merger
Rosa Sheng – Equity by Design / The Missing 32% Project (@miss32percent)
Work Life Fit: A New Focus for Blurred Lines
Michele Grace Hottel – Michele Grace Hottel, Architect (@mghottel)
Work Life
Meghana Joshi – IRA Consultants, LLC (@MeghanaIRA)
Architalks: Imbalanced and uninterrupted
Amy Kalar – ArchiMom (@AmyKalar)
ArchiTalks #12: Balance is a Verb.
Michael Riscica – Young Architect (@YoungArchitxPDX)
I Just Can't Do This Anymore
Stephen Ramos – BUILDINGS ARE COOL (@sramos_BAC)
An Architect's House
brady ernst – Soapbox Architect (@bradyernstAIA)
Brady Ernst – Family Man Since 08/01/2015
Brian Paletz – The Emerging Architect (@bpaletz)
Father, Husband, Architect – typically in that order
Tara Imani – Tara Imani Designs, LLC (@Parthenon1)
On Work: Life Balance – Cattywampus is as Good as it Gets
Jonathan Brown – Proto-Architecture (@mondo_tiki_man)
Architecture: Work to Live
Eric Wittman – intern[life] (@rico_w)
midnight in the garden of [life] and [work]
Sharon George – Architecture By George (@sharonraigeorge)
Work = 1/3 Life
Daniel Beck – The Architect's Checklist (@archchecklist)
Work Life Balance: Architecture and Babies – 5 Hints for Expecting Parents
Jarod Hall – di'velept (@divelept)
Work is Life
Anthony Richardson – That Architecture Student (@thatarchstudent)
studio / life
Lindsey Rhoden – SPARC Design (@sparcdesignpc)
Work Life Balance: A Photo Essay
Drew Paul Bell – Drew Paul Bell (@DrewPaulBell)
Work / Life